Wellness und Erholung
Ihr Hotel direkt an der Quelle des Wohlgefühls
In cooperations with the ...
.. Spa of the neighboring hot springs (thermal bath) you can also book the following offers. Please check the following website:
---
Hot-Stone-Massage
In Asia , in the South Pacific and the shamans of the North American Indians for millennia warmed stones are used for therapeutic purposes .
The hot stone massage is a hot stone massage , according to this ancient principle with particular emphasis on the energy points . But be heated in a double boiler , smoothly polished basalt stones on the chakras , the energy centers of the body , down . The heat stimulates so before the body massage the energy flows . Finally, the back is massaged with two stones .
about 50 minutes 60,00 Euro
Hot-Stone-Backmassage (30 minutes) 30,00 Euro
Lather massage
Pamper yourself in the manner of Ottoman bathing culture . A soap massage leaves the worries of everyday life burst like soap bubbles thousand on your back . On the heated stone bench you are first watered gently with warm water . Soon your body is drained by the heat and ready for the full body exfoliation with a Ziegenhaar- or silk glove . Then fine-pored foam soap is distributed across your back and the warm muscles are loosened and masiert for about 15 minutes .
about 60 minutes 60,00 EURO
Lomi-Lomi-Nui-Massage
A native of Hawaii full body massage is a treat for all the senses . Physical and mental blockages can be solved with Lomi Lomi Nui through deep relaxation . This can activate the self-healing powers and to establish a harmony with the environment . This Hawaiian massage is characterized by flowing movements and elaborate handles the masseur . Important here are the energy centers and meridians , but also be involved hand , knees and ankles , forehead and neck .
about 90 minutes 90,00 Euro
60 minutes 60,00 Euro

Relax massage
You want to relax after a hard day do something good ? Most of all , choose a well-known classical massage ? Then our relaxing massage would be right . It is a massage for back , arms and legs .
about 20 minutes 20,00 Euro
30 minutes 30,00 Euro
40 minutes 40,00 Euro
50 minutes 50,00 Euro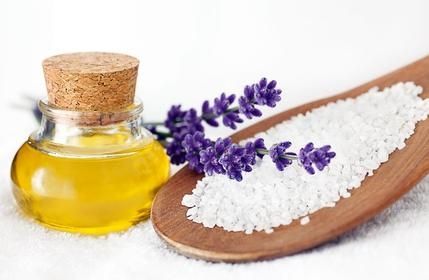 Facial / shoulder massage
If you have the feeling that you are tense from stress already up to the noses or difficult for you every joyful face emotion , then a facial massage is probably just right . The therapist kneads , strokes and expresses confidence the tension out of her face and shoulders . They not only feel better , then perhaps sleep better.
about 20 minutes 20,00 Euro
Aromaöl-Massage
The full body massage with essential oils to relax from head to toe . Each fragrance has its different effect . You decide which fragrance you choose. The combination of aromatherapy and massage to relax the senses and nourish
about 40 minutes 40,00 Euro
Ayurvedische-Wellnessmassage
Ayurveda is much more than a spa treatment. The oil massage of Ayurveda is a soothing, calming , balancing and detoxifying massage . It is an excellent introduction to a more balanced and harmonious life . Through the massage toxins are to be solved , which can be excreted through the skin to some extent . After the massage, you should rinse off the oil , sufficient rest and then drink plenty of warm water .
about 50 minutes 50,00 Euro
---
Wellness für die Seele
Einzelsprudelbad Hydroxeur
(ca. 20 Min) EUR 20,00
Rasul Heilerdebad
(ca. 20 Min) EUR 20,00
Thermo-Spa-Wickel
(ca. 20 Min) EUR 30,00
Thermo-Spa Moorpackung
(ca. 20 min) EUR 40,00
Wellness Wannenbad
(ca. 20 Min) EUR 20,00
Akupunktur nach Penzel
(ca. 40 Min) EUR 40,00
Klangschalen-Massage
(20 Min) EUR 25,00 (40 Min) EUR 45,00
Shiatsu
(60 Min) EUR 60,00 (90 Min) EUR 90,00
Medi-Taping
(bis 3 Tapes inkl.) EUR 45,00